Easy enough to use. A few instructions/explanation would be nice. I'm familiar with QR Code generators so I didn't need too much help, however, anyone who is new to the process would most likely find it a little difficult to use and to know what to expect, i.e. what one could use it for, how long it stays valid, etc.
A great solution for my QR code needs. Thank you!
Easy to use. Amazing apps I will recommend to others
Awesome for making quick qr codes ..really really helpful. Great stuff
This is the best QR code scanner we've found online!
So easy to use! Even for a noob like me.
amazing wonderful experience using this application. Thank you. Cool stuff
Very useful and easy to generate. Definitely will help boost business promotoions.
very easy, faster than a gun! very good. thanks! its worth it!
very quick and easy to set up - perfect for what is needed
easy and quick to use, very helpful to get a qr code generated
good, useful QR code generator , i recommend to use it
Easy to use, fast and reliable code generator, highly recommend
easy to use. works very well. thank you so much.
This was very simple and will help our organization sell our new book!
Good and easy to use simple and awsome for free
so grateful for a free qr code for my yearbook club
Love this service! Thank you so much for the service you offer!
So good! This qr gen is great! But please add a bit on the theme section
very easy, fast, and convenient, free of charge, would use again
Perfect, just what I was looking for to have a QR code to link to our online menu, and hopefully stop wasting so much paper in the business
How do I download the SVG version? Can't find it. There's only PNG available
This is the most reliable qr code generator in the internet.
good qr code generator beautiful website loving it no. 1
Insanely fast and easy to use. Would highly recommend this site
this was very easy to use I would recommend this to my grandmother
so easy to use! love it, I highly recommend it
Great & simple tool, very fast yet powerful enough to use
Very basic and simple to use QR code generator website
Great Help :) I can give more than 5 stars for this
I really love doing this it is helpful I enjoy it thank you
Very good. it is very very useful. I like it!
Easy to use to generate QR code for business use.
if I had to describe it in one word - perfect!
lovely, easy to use, and enjoyed it greatly - thanks team!
Thank you so much. Keep it up. Thanks again.
Soo usefull app to create your very own qr code
Good and better than all i like it so much
awesome and very easy to use. takes seconds! highly recommend
easy and fun. I like the frame option a lot.
first time user. easy to navigate. dislike being required to review.
It is very good I love to use this. Thanks
so easy to use. Doesn't need a lot of time to make
Simple, Fast & Easy QR Code Generator... Thank You for the Opportunity to test drive...
Very good and easy to use app create qr code
Looking for a QR code to help promote our biz and pumped to get one for free!
Easy to use and very professional. I'm impressed. Thanks
Worked so quickly, let's hope the technical aspect is 100%.
Amazing app .. got it soon. Quick service for the best
Great and fast, very convenient. Will refer this to friends
site was awesome very easy to use. Created my code in seconds
it's simple. however i wished there were more options
Quick and easy and delightful. thank you very much a lt
very easy to use and get through and navagate the website
Excellent! Well done guys on this. It's a simple & effective app.
This is an Excellent generator. Easy to use. It works great.
thank you very much for a quick reliable and effortless product
Nice!! very useful tool. Let's see if this QR won't expire.
easy and fun. I like the options of frame and color
It is easy to use. Intuituve. No nonsense design. Good!
good and easy to use user friendly simple website to generate QR
Took me a bit to find that once you have put in both subject and body, look over to the right to see "download png".
Great content! Loved it! Will use again. Thank you!! I can't wait to use it.
Incredibly easy to use. Created a QR code for a favorite web site in less than a minute. Nice!
Super easy and very simple to follow great thank you
useful! it was very easy to use and if you need so gives you many options too
Great logos and easy to use, thank you for this!
The site was very easy, fast, and simple. Worked great!
Easy to use! I´ll use it again!!
It was very easy to use. It will make everything to be more easy.
Thank you, no signup required and easy to generate qr code.
great and easy. no effort. straight forward and quick. you need to try.
Your site was awesome!!!! Thank you so much this was super dope.
Great for getting to the website quick and easy. Try it out.
I'm a small business owner and I'm so thankful for this free product!
very easy to this qr code generator it very satisfying
It was amazing , great to use , easy to work with
Spent so much time looking for how to generate a code before I found this site. Great and very easy to use
Very easily to navigate and to generate your QR Code.
Yes, it was very easy to use. thanks. I'd recommend it
An easy to use platform for generating QR codes with many options to customize.
Soooo Easy and Intuitive to use! Thank you for simplifying and making it so accessible.
super easy generation of QR code for your messenger app
gostei pratico facil interessante, usual, deve solucionar minha demanda, minha necessidade
Awesome app! must use. Ideal for all my codes and works too
Worked very well for me! Easy to handle yes indeed
So Far, So good. Easy to use, just what I was looking for.
Great app! quick and easy. Love to use it thanks
Pretty intuitive. I like how fast and easy it was to use!
Thank you so much for this application i appreciate it
easy and fast to use. very convenient. so easy and fast
So quick and easy to use. Got my qr code in minutes!
Nice and easy process to design and download a qr code.
Easy to use and in just few minutes you can generate the qr code
Easy to do, want multicolor code attached to business card
Can't wait to see if it works! This will be a total game changer for me.
Great ! User friendly for all beginners, no jargon, fast & easy.
Great system would recommend to everyone, will use again in the future
pretty good but didn't have that many templates though.
So good to make a business card with in a minute.
I learned something new n I love it. I'm glad I decided to finally get it.
Best awesome great experience thank you for this aap thank u
great and easy. Website was super user friendly as well..
Good service. It is really easy to use. Will recommend
this website was super easy and free! 10/10 recommend!
An excellent application I like to explore all the options especially those online Well thank you
Great, easy and fast. Can't wait to use it for our biz
it's very easy to use. its great experience. thanks
awesome, easy, appreciated greatly. Bookmarked for sure boom boom #CompetitionIsSlim
it was a good experience overall for me today. Thanks
I have had an interest in QR codes for 5 minutes. I have successfully generated 2!
It's so awesome that it's free! Thank you
This is a superb application that is simple to use
AWESOME, thanks for letting me be creative, salute to you
Seems easy to use. testing out different solutions to create website url
Very good application to generate QR code especially for businesses
just trying thanks i will let you know in case i will proceed further
Easy to use and pleasant user experience. Definitely, would recommend.
Great features! The UI is fast and easy to load.
great program to use and very fun to create QR code
Love it, easy and fast. need to explore all your products
Super easy to use this code generator, and beaconstac gives you a .png to download within a minute. Thank you!!
seems easy to use but I'm new to this
Easy to use QR Generator and fast even for a beginner.
You can help websites too. Thank you for helping. Joshua Petty
Took less than 30 seconds and I had my qr code, quickly downloaded a large PNG, clear, simple, easily readable code!
Simple and quick. Easy UI. Would use again. Might even go pro.
Excellent! thank you for a wonderful and helpful solution.
Easy to use, even for a non-technical person like me!
Simple and straight to the point. Very easy to use.
easy qr generator! done in 30 seconds! try it free
very good and helps me a lot. super and wow
Loved it. It was hard to get used to, but i loved it.
Thank you for your help in creating a QR generator that works so well!
It was easy to create my first static QR code. It was easy to test with the QR scanner on my iPhone and it led me exactly to the website I wanted. Cool. Thanks.
Easy to use Good Quality Thank you Best Regards Diego
Very easy to use and generate, several options to personalize your QR code
good job nice work keep it up and congratulations!
This is a link to all elementary teacher summer professional development opportunities.
Very easy to use and straightforward interface. simply amazing app
Good, reliable, is good for tracking post with this QR
very good, I like it so much. It helps me a lot. thank you.
I love using this app it is so fun and I love you guys
this thing is awesome! easy free fast and it work perfect!
Easy to use and it's very helpfull to those who searched for qr code
Wonderful Tool to generate the QR Code. Would recommend to others.
Its really good and very easy to create. keep it up!
I'm trying to download a barcode where I can transfer my stuff off my phone
Good experience easy to use and with no extra or hidden costs.
beaconstac.com was easy to use to make a qr code
Excellent QR generator. Must use!
Easy to use! works great. It is really good.
It was useful fore creation of QR code for my Facebook page
Great awesome was really easy to use thanks for everything
Super easy and fast! Thanks for making it easy to promote our page.
I am struggling to find a good generator, this seems to be a good site.
Great solution, done in no time, no hassle, just right
Nice and awesome qr generator . Hope it works fine as it requires rating before use
Great and extremely useful QR Code Generator! Really appreciate the ease of use and it is free!
thank you for this fantastic app! It is helpful
great idea and easy to use and follow to make for a webpage that you want to advertise
Easy to generate code of the Facebook page just copy url and download
This was the the easiest thing I have done all day. So simple...and more options than I ever needed. Great experience!
I needed a QR for my school page! This was quick and easy!
Awesome product will use again in future. Thanks for support
Thanks for helping me with a secure ID. Well done!
Easy and fun to use. My students love it. I will definitely use this site again.
Very good app its very easy to create qr code
Easy to use and very clear directions on how to generate QR code
It did the job just fine. keep it simple thanks.
It is very nice. I mostly like your qr code app.
works great. using it in new flyers to get the word out
It was quick and easy and made my QR code effectively.
Thanks so much for making this simple and easy to use. Lots of cool features for free. We'll be back.
Its really useful, convenient, and helps my resume stick out, I love it!
great job keep it up and thank you very much
This program is really easy to use alongside with the online tutuorial offered by the website.
splendid project here. I really love the fact that it incorporates vcard structure
nice application to generate QR code for any web page
good for what we need on this project for an exhibition
Just needed a quick QR code. Did the job perfectly!
awesome. really useful and an unbelievable product. definitely recommend it to everyone
Easy to use, simple, quick. Would recommend as a QR creator.
So good! OMG one of the easiest ever used ever!
Thanks for providing a free QR code...it is very easy to generate
Quick and easy qr code generator. Signed up for trial. Thanks!
Very easy to use. Thank you for offering this service.
It was a quick and wonderful experience that i had with beaconstac
Great experience with very easy steps to create qr code
Good and efficient. satisfied and easy to download. I recommend
Does this stay forever or do we have to buyit?
prodotto fantastico e meraviglioso
Really pleased. Thank you so much. Easy to use cheers
super quick and easy. really a great option for what we needed
very nice i really appreciate this service. Continue to make more
quick and easy! works great! love the color option too!
This took no effort on my part. It was perfectly easy.
Great! Really helpful. Loved this website. Thank you beacon stac.
It was a hassle free experience to make qr code
Helpful feature. Awesome website with plenty of feature. Appreciate the hard work.
Very useful one I would like to suggest for many people
hi this is good for all type experiment of office work
Best QR code generator on the internet. Get it now!
That was easy! Thanks. Very user friendly. Done in less than 60 seconds.
Awesome Great, its very helpful to generate code easily good
Nice it's wonderful it's marvellous very good and useful
Great product love it thanks
wonderful, easy,, seamless. Very user friendly, except making me type a review
All I needed was a dang static QR Code. No Subscription, no free trial that I have to pay for afterward. Just. A. Single. QR Code. You delivered beautifully. Thank you.
Really good app for new business plans. See in future
Excellent unfussy tool; would recommend for beginners like me without any prior experience.
It's good . Compare with other QRcode maker , this one wouldn't make a QRcode that can't show the website .Although your maker can't let people do much design.
Nice add ons! I love all the options they are great
Very quick and easy. Does everything and more I could have ever wanted.
It was very quick, easy, and inexpensive. A great solution for advertising yourself. Thank You Beaconstac!
Good and reliable qr code that actually works well on your device
Very easy and user-friendly. I would recommend it to anyone.
this site is great. such a wonderful feature. Well done!
This is a very helpful resource. Thank you so much.
very easy to create and download it for free . thanq
Great experiance. Look forword to use same version for my site
Thank You , work like a charm . would tell a friend 100%
Amazing! Literally the easiest thing I've done for marketing.
Does the job and a very effortless solution to make a qr
This is a great QR tool is the best around!!!!
good as predict love it so much useful and free
Really Easy to use. I Enjoyed Using this to create it.
I think it is nice. I would recommend my friend to use it.
very good and impressive.. easy to use. really love it
Awesome app. Very easy to use and good design features
Awesome and very useful. Satisfied with the product. Thanks much!
Good site to create qr code online. Thsnk you everyone
Great QR code generator. Thanks for your site. Appreciate it.
So quick and easy! Love this. Will be back to create more QR Codes...
I didn't know mych about dynamic QRs but this website was really helpful. I really like this generator! Thumbs Up!
Excellent! Now my students can use a QR code to register for activites
Super easy to use website. Highly recommend to anyone looking to make a QR code
trail for first time and i will see results ..o
I like it, like a lot, like really really much!
great keep it up. I love how fast this works.
It's a fantastic experience by which never ever got so far. Could be easily created QR code using by this website for my Facebook URL.
fast and easy, way to Easy to get things done. why dont we have this for everything.
QUICK and super easy, is a must for your business!
Good work..got it in few seconds..I am happy
Awesome the absolute best there is. Nothing beats this generator
great and very useful for all application must Go for IT
nice, easy and very effective easy to understand thank you
Veryy Good experience love to write everything thanks for this
Very intuitive. I'm creating a treasure hunt for kids and this was very helpful. I'll be back!
Good to use for create the facebook Page QR generate
it's so convenient app to create an qr code
Will definitely recommend this to anyone who wants to create a QR code!
I want more types like coupon to be included in this QRcode generator. I made a text QR code for now but would like to see a real coupon QR here
awesome knowing about this. great experience cool ..looking forward for coming back
fantastic and easy to upload - also the options are great
It is a very GOOD APP for me. Thanks a lot
It is an easy and effortless qr code generator, I love it.
Wanted a qr code to display my social media profiles and this was so wasy to use. I will definitely come back to this.
Just wanted to make a code. It works, I double cheked and the code is clean
Great! Needed this fast. So easy, this is great. Thanks!
Easy to use! Thank you for working, great service! Yay
This is an easy to use tool which makes creating QR codes simple
I need a QR Code for an event that pro to download my app. Obviously it should be gorgeous to garner attention. Beaconstac's QR code generator gave me multiple customizations options. Would love it more if they had more free templates.
great weblink U SHUD TRY IT.... EASY N WORTHED. shud try
Quick and easy to use. Made advertising easy and more beneficial
very fun and very useful important very loving very inspiring
It helps to promote my business a lot! Thank you!
I really like this generator. I read one of your articles on how to create a Facebook QR Code and it was extremely easy to do so. I'd like to see more options for social media.
I like how easy it is to use this generator. Others aren't exactly designed for students like myself. I will definitely think about getting a trial.
This is so easy to use, and does what I need it to do!
good work on your qr code generator. Well experience thank you!
I have spent days trying to reach out to some humans on other QR Code generators. No response. Finally I found this! The chat option actually works here. Works well for me, for now.
This online QR code generator is easy and quick. It provides design flexibility as promised. However, I would love more templates and free frames
I was looking to create a QR Code for my Facebook page and found your site. It's really informative and I created one in a jiffy.
Nice one lets seee how it is working, hope for that best
I really like this QR Code generator. I'm a teacher and I've been using this in my classroom to let kids revisit the websites I refer while teaching. We're even designing a scavenger hunt for parents and kids with QR Codes. I'll definitely come back to this for that
Looking to create a QR code for my employee onboarding documents. We're planning to place these QR codes on employee onboarding kit bags. The solution required me to sign up for a PDF QR code but thereafter had a smooth experience. 👍
The internet is flooded with QR Code generator options but I was looking for a solution that's easy, has all the features that I need and has spontaneous customer support. This QR code generator ticks all the right boxes. It allows me to create a colorful QR code, and add my logo to it. Keep up the great work and thanks for the tool!
if can set up the color of background will be better
I am a regular user of this qr code generator
It's amazing! It has created a QR code for our page immediately
very easy to use this application. It looks good. Thanks
Very easy to use and super fast qr code generator
good and quickly, I really like this site.
Very simple and helpful. I appreciate the ability to use this feature.
COOL - very cool, amazing!!! I like this because it is simple and great
Generating QR code was really easy and I love it that i can customise the colours.
Great App very easy to use, highly recommend for all users.
This QR code generator is super easy to use and excellent for novice users...
I just used this app to make a QR code for my Facebook Page and it Worked. So quick and easy
Great service and tool for making quick and easy codes
Hope useful for my way next step in my plan
Easy experience and quick! thank you so much for the help.
Amazing experience and easy to use app. would recommend to a friend
Simple fast accurate so far so good it seems to work
good to use, I love it, really good app!
very very good - totally loving this software, it does what it says
wonderful!!Thanks for sharing this useful function!! I will recommend this to all my friends!!
This is very convenient and very useful software. great great
Great to have this free option. But having to leave a review after is annoying.
TOO BASIC. all designs shouldn't be premium. hate it
Nice, unfortunately i don't have money to put a logo on it.
Great & easy to use! Love that my customers can easy access our app download!
Quick and easy qr generator to use. Love the customization options.
so easy to use i really like this site it was so convenient
super good! really helped me with a homework assignment thing
Was very quick to use. Will definitely use this again.
my expirience was good here and i really liked it
great app! excellent job.
I found it very easy to use and intuitive too.
Pretty easy. it makes qr codes, like the name says.
good, it was so easy and quick to do it. Than you
For all the needs and accurate location technology used to precession
Very quick and easy to use highly recommend simple effective.
It was really easy to use. I'll think about get the premium plan
it was easy to make the qr code. i love it.
very good generator, i like it, it is best. thanks
great and wonderful experience and it is very simple to use
Best app to use..helpful and easy to use. tq
worked easy and fast would recommend it to anyone who needs QR code
Good one to evaluate and seems to be good services through chat . worth trying.
quick and to the point and everything was straight foward without needing additional help.
Super easy! Did it in less than a minute! Wow!
easy and it works great! Thank you so much for this product.
Easy. seems to work. Downgraded to 4 starts 'cos it force me to write this stuff
good it is vvery nice i like it thank you
Thanks for providing service with easy to use layout website.
VERY SIMPLE IT SEEMS but I WISH THE LOGO WAS FREE TO ADD
quick QR code created through this tool, very useful and easy
its very good for me have a nice day creator
Very cool app to use and easy to generate the code
g r e a t e x p e r ience
Excellent service. Thanks a lot to the team for this effort.
This site is very easy to use, and quick as well.
Great QR Code generator that we should start to use.
This is great. I love it. So good for generating qr codes.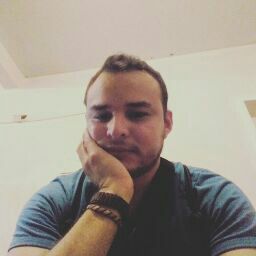 it's so good! it is very helpful at this moment. I will use it again!
Thank you for helping out with this. Very useful tool.
A nice utility that quickly and painlessly generted a valid QR code. What more can I say?
nice tool for qr code generation.thanks for providing this
easy to use for me and quick to make a QR
Sangai baik, semoga dapat dipertahankan untuk se lama lama nya.
Easy to use and the color option is nice four organization
my experiince was thats i got to make my own qr code
Thank you teaching this novice with your free easy to understand, step by step instructions and explanations.
Super easy to use and quick! I created a qr code in less than 2 minutes!
Great, easy tool to use. Will recommend to colleagues and friends.
Fast and easy. I recommend this. It's free too.
Useful Tool and Easy use.Thanks for making this tool.
I thank you for this product and free service. take my money please
easy to use and create, hopefully it works thank you
Thanks alot, really helpful and it is totally free. Epicccccc!!!!!!
First time user. Can't give a recommendation until I try this tool so providing 3 stars.
this is very useful web site. i will recommended to my friend later
I love how easy to use is. until now no hiding fees!!!
Great idea! Connect the offline world with the qrcode pic
This is great way for biz owners to contact their clients.
Great free option... but I am pretty sure I will check out the paid soon. Gotta get that dynamic option. This site is easy to use though. Good job everyone.
it is so good. its really helpful. thank you so much
cool beans and things. love stuff and more stuff!
This was fast, easy, and very flexible. I loved it.
Not user friendly. The QR code never downloaded even though it stated it would automatically download.
its a good website will really recommend it to some one
It is very easy to use and fast. I recommend
awesome & Fast to use with ease. will use again for sure
awesome! thanks for the great tool! definitely, recommend to others
awesome easy to use site for creation of Qr Codes
Nice Very Good Nice Good App Rely Nice Thank You
Thanks to this service, it looks really useful and manageable.
Awesome tool... quick and easy to use in a flash!
easy to use, thanks a lot
Great website. Keep up the good work
This website is Superb & works amazingly Quick and easy. Thank you so much for making it so user-friendly and free for us..
Easy to use, very fast to create and useful options. Thanks.
I use QR Codes for increasing followers on my Facebook page. Recently found this website and it works seamlessly. The options it provides for a personalised QR code blew my mind. It is definitely a part of my marketing stack now.
Great tool and easy to use.
This website works amazing! Quick and easy and stress-free!! Good job guys! Thank you so, so much for making it so user-friendly and free for us, little joes!!
Quick & Easy! I really like the adding your own Logo -feature, and the playing around with colors! Really nice! Great for a quick share with friends or clients. Thanks, Team!!!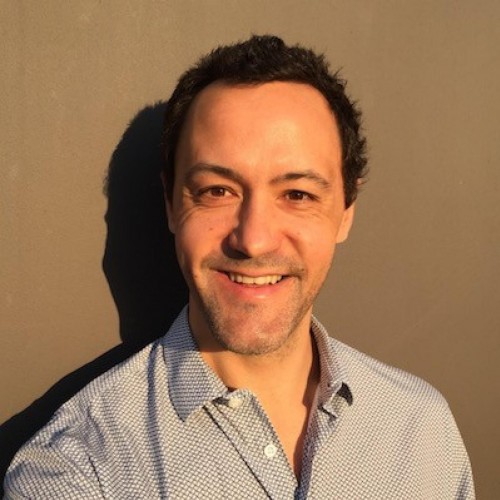 At first, i thought this website was a joke. But..it worked very well ! Thank you! I used it to link it to my Whatsapp for discount coupon. Well Surprised
I use this all the time for my business! If you need free QR codes that look professional, this is the place. So easy to create just what I need.
¡Increíble! Tengo mucho buscando una plataforma que me ayude así de sencillo. Me encanta que sea gratis y que también sea super simple. Muchas gracias por crear esto.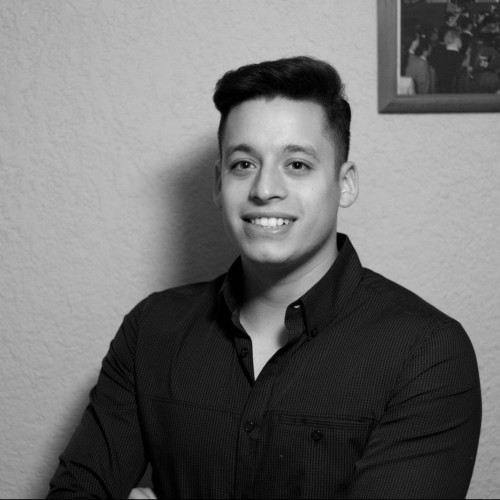 Awesome! So easy to use and works well. I have used others but they did not have all of the options you do. I love the color option and so I made more
I have been looking for a free QR code generator to make vCards for my business card. So glad to have found this tool! Free and simple - Loved using it.
I've been looking for a generator that provides good resources as well. I came looking for a way to convert my Google Drive files to QR codes but now I know about all these other ways I can use QR codes.